Following a shortlisting meeting on 14 August, Total Theatre Awards announced the nomination of the Steve Reich Project (Isabella Soupart | MP4 Quartet) for the "Total Theatre & The Place Award for Dance".
In order to produce the 2019 shortlist of 27 productions from eight countries across five categories, a total of 403 eligible shows have been assessed over the first 11 days of the Edinburgh Festival Fringe.
The judging panel will announce their decisions at an awards ceremony on Friday 23 August.
For more info CLICK HERE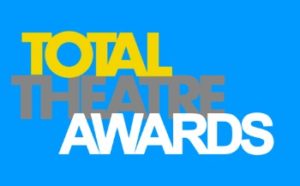 Margaret Hermant (MP4 Quartet), left, and choreographer Isabella Soupart, right, are thrilled by the award nomination.